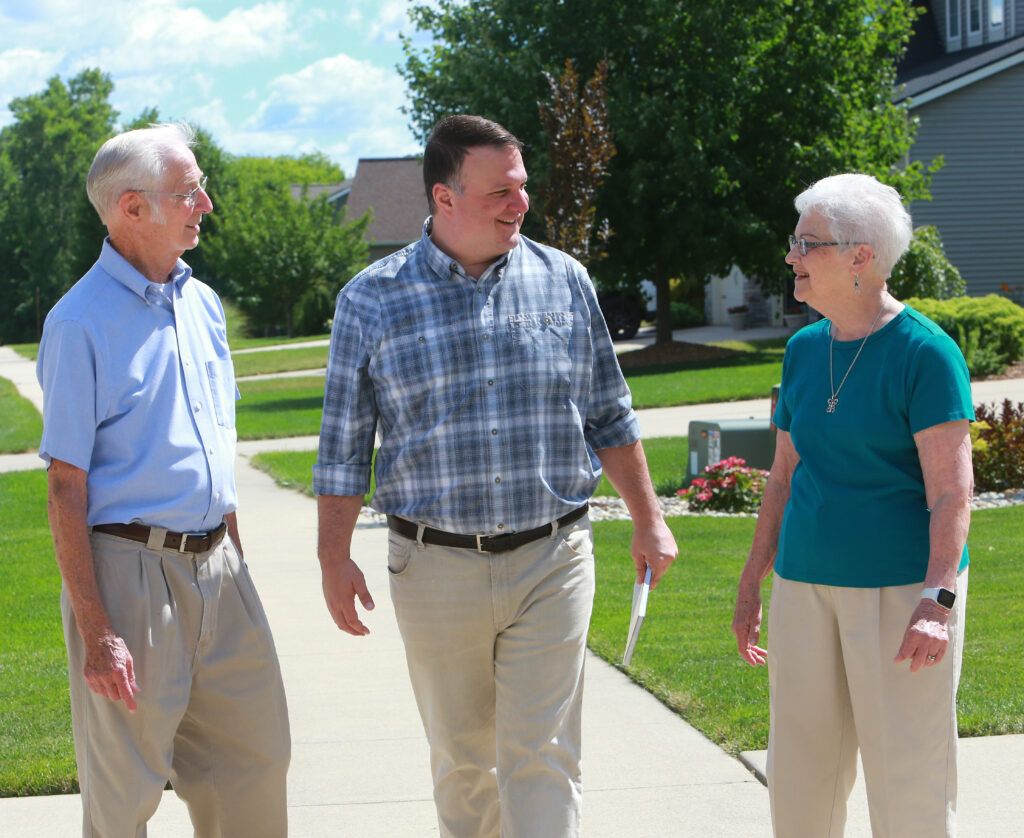 On July 18, 2022 the Kalamazoo City Commission voted unanimously to decriminalize defecating and urinating on the streets of Kalamazoo.
At that Commission meeting MLive reported that Becky Bil, co-owner of Pop City Popcorn in downtown Kalamazoo said:
"People have to clean up where they have defecated right in front of your door of your business…We can't have that downtown."
Then Cherri Emery, owner of Cherri's Chocol'art, gave voice to her concerns about decriminalizing defecating and urinating on the communities' streets when she stated:
"I don't understand why it would be proposed that the law would be less restrictive than it is now…I don't understand why we would make it easier for them"
Cherri, there are many people who are with you and "don't understand ".
When Rep. Hall, of Comstock Township, heard of this he immediately stepped into action. He sponsored House Bill 6367 and that Bill was passed in the House on September 29th. House Bill 6367 would:
"create a new act prohibiting local units of government (counties, cities, townships, and villages) from decriminalizing public urination, public defecation, or littering. It would provide that if a local unit currently has an ordinance that penalizes public urination, public defecation, or littering, that local unit of government would not be allowed to repeal the ordinance or lessen the penalties for violating it. Further, any local governments that decriminalized public urination, public defecation, or littering after January 1, 2022, would be required to revert the ordinance to its previous form within 60 days after House Bill 6367 goes into effect."
State Rep. Hall stated:
"This is a pressing issue with families and small-business owners I talk with, and I am glad to see the House quickly take action to deliver a better, safer way forward for our communities"
He went on to say:
"Radical policies that encourage public indecency and are soft on criminal behavior have made our communities less safe and less healthy for people who live and work there. In addition, law enforcement who have sworn to look out for their fellow community members and keep their communities safe must sit by idly because these indecent actions have been decriminalized and basically unenforced. That's not the right way forward for our state as we work to keep and attract residents and jobs."
Those who voted for decriminalizing these acts state that they are concerned that if charged and convicted for defecating or urinating on the streets that misdemeanor will stay on their record for life. To that I say the police can decide whether to charge these people or not.
Decriminalizing defecating and urinating on the streets of any town or city sends the wrong message to the people who live in that community. As Rep. Hall stated, we should strive to make our communities "cleaner and healthier".
He then told MLive:
"Obviously the city of Kalamazoo has gotten out of control and the state has to come in to make it clear a city like Kalamazoo cannot decriminalize these actions".
Rep. Hall then stated:
"We want to see local control, but when a local government like the city of Kalamazoo goes out of control and is allowing people to do whatever they want, defecating wherever they want, urinating wherever they want, littering, trashing their cars, the state has a responsibility to come in and say, 'Hey, we need to adjust some of this authority we've given to local governments"
Rep. Hall believes that a clean and healthy downtown is very important and necessary for not only the people of downtown areas in our state but also their surrounding cities.
"Radical policies like the ones we have seen recently are taking us away from that. It's not the right approach, and this plan works to shore that up"