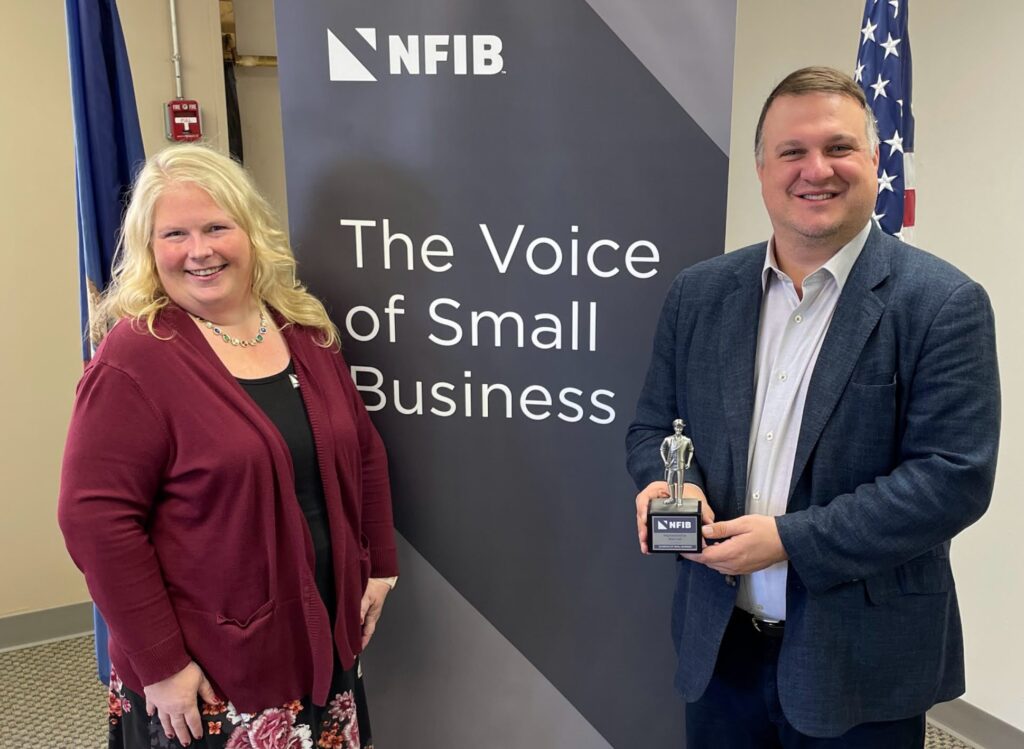 For approximately 80 years the National Federation of Independent Business (NFIB) has been and continues to be a leading small and independent business advocacy organization in Michigan and across the country.
This week the NFIB presented what they inform us is their "most prestigious legislative recognition" award to members of the Michigan House and Senate.
Rep. Hall was one of 10 out of 110 House members to be given this award for his work to help small and independent businesses in the State of Michigan.
NFIB's State Director Amanda Fisher said:
"The NFIB Guardian of Small Business Award is presented to legislators who have proven themselves to be real champions of small business…These NFIB Guardians each scored 100% on the NFIB Michigan 2021-22 Voting Record, demonstrating their commitment to small business. They also worked behind the scenes to help further NFIB's Main Street Agenda."
Director Fisher went on to say:
"These lawmakers voted to give needed tax and regulatory relief during these challenging economic times and rein in state government overreach…They consistently stood against the governor on policies that would hurt small business, truly earning the title 'Guardian.'"
To see Rep. Hall's 2021-2022 voting record, click here.
The NFIB members, made up of small and independent business, is unique in that their members determine the policy positions they believe are needed to help them succeed.
In the House Rep. Hall served as an important check on two of the governor's more radical policies: her proposed 45-cent per gallon gas tax increase and her proposed 40% tax hike on small businesses.
Rep. Hall understands what small and independent businesses need to succeed in Michigan and create good-paying jobs for the citizens of Kalamazoo and Allegan Counties as well as the State of Michigan.