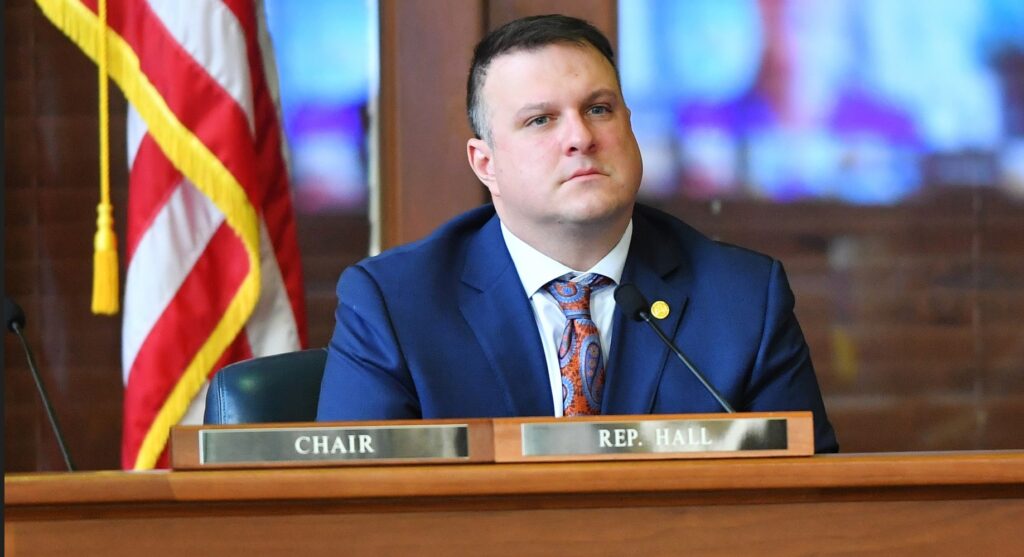 Yesterday, a bill sponsored by State Rep. Matt Hall of Comstock Township chair of the House Tax Policy Committee, which will cut taxes in Michigan by approximately 2.5 billion dollars, was passed in the House and then the Senate. That bill will now go to the governor's desk for her signature. The Senate passed House Bill 4568 along party lines with no Democrats voting for the tax cut. The House passed the bill with every Republican and 14 Democrats voting yes and 39 Democrats voting against a tax cut for Michigan.
House Bill 4568, sponsored by Rep. Hall includes:
Lowering Michigan's state income tax from 4.25% to 4%
Increasing the personal income tax deduction by $1,800 or $3,600 with joint filers
Increase the standard deduction for people 67 and older to $21,800 for single filers and $43,600 for joint filers that will be adjusted for inflation
A $500 per child tax credit for those under the age of 19
Increases the earned income tax credit from 6% to 20%
Expands property tax relief for disabled veterans and their families.
After the passage of the bill Rep. Hall stated:
"This plan will provide relief for everyone in the form of a lowered income tax and help for those with families, but it also helps the most vulnerable when costs are this high – low- and moderate-income workers living paycheck to paycheck and those who have sacrificed for their country and can no longer work due to injuries they have suffered"
He went on to say:
"People have been clear. They are struggling to keep up with cost hikes and make ends meet. These plans get those concerns in front of Gov. Whitmer and reiterate resoundingly that relief is needed."
When asked about Governor Whitmer vetoing the last tax cut bill and how is this bill different Rep. Hall stated:
"So we looked at what she said, when she vetoed it, and I think if you look at our plan, we incorporated it right?…We put the Earned Income Tax Credit at 20%, which I think might be even more than what she asked for…So it would make a lot of sense for her to sign it,"
Now it is on to the Governor's desk and we will see if she is in favor of a tax cut for Michiganders or not.